We've built up a loyal customer base by making SharePoint intranet design and development easy. Then we extended that same thinking to Microsoft Teams. Now we've made building and maintaining your company's digital workplace easier than ever with our new BindTuning App.
The BindTuning App
Starting this week, you'll find some changes in your BindTuning account. It has undergone a major upgrade. Easier than ever before to design, build and get started in SharePoint and Microsoft Teams. Our new BindTuning App does more than manage your account, it is the hub for everything you need for your digital workplace. One, unified experience for the admin behind the scenes who is building a unified experience for their users.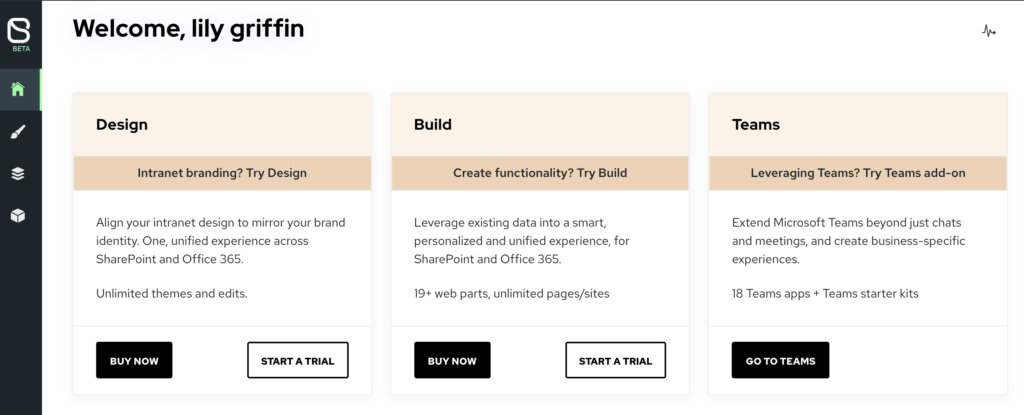 Check out what's new
Self-service provisioning is at the heart of our new app. Not separately priced, but integrated into all our products. Deploying products is no longer referred to as Clutch (the noun), but it is still clutch (the verb) in that it is so easy to deploy, update and maintain every BindTuning product. Get Seamless INSTALLATION of all Office 365 Themes, Web Parts, Microsoft Teams Apps and our Starter Kits (formerly called templates).

New Subscription Plan. Flexible pricing plans giving you easier access to just the features you need. Need to design and build? Extend functionality to Teams? Or maybe jump start with a Starter Kit. Each plan allows you to add or remove products as your needs define. Priced separately, giving you the flexibility to build and GROW your solution.
Unlimited Themes. Unlimited edits. Yep, you heard me right. Our Design subscription gives you access to not just one, but ALL themes and the capability to change them as often as you want. Complete design freedom!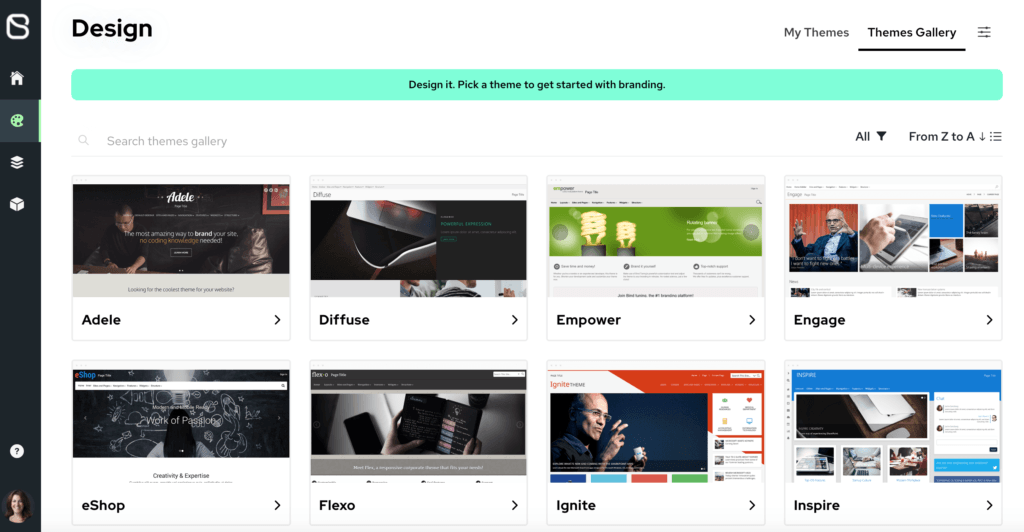 Microsoft Teams Add-On. Get a unified experience across your entire workplace, including Microsoft Teams when you add Teams to your Build subscription. So easy to manage within the app, simply add it when you are ready. Repeatable, structured starter kits are coming soon, too. Pre-packaged scenarios with sample tabs, theme and demo content you can build on.
Get Started Today
The BETA BindTuning App is available right now. Simply log in or create an account to get started. Sign up for news to get alerts from us on new products, webinars and helpful tricks and tricks. If you need any assistance, our team is available to help out!
---