Read the original press release here.
---
The 2018 Intra.NET Reloaded Boston Awards were presented on April 23, 2018 in two categories. The winners were selected by a five-person panel of global communications and IT experts.
BindTuning's work for Tyson Foods (in conjunction with Dell EMC Consulting Services) was recognized in the category of Best Intranet Solution for User Experience, Design and Content Management.
Beatriz Oliveira, CEO & Founder of BindTuning, along with Chris Eaves, Associate Director of Communications for Tyson Foods were on hand to receive the award. They also led a breakout session where they showcased the Tyson Foods solution.
The BindTuning platform offers a suite of tools including beautifully designed web parts and web themes that extend the functionality and ease of use of SharePoint and Office 365. Customers can instantly deploy and provision professionally designed, fully functional SharePoint websites, intranets and extranets without needing to enter a single line of code.
Tyson was looking to deploy a user-friendly intranet that could streamline their operations and promote greater employee collaboration. This intranet would replace the mix of intranets Tyson had inherited after a series of acquisitions.
BindTuning's cloud-based, pre-built Office 365 themes and web parts became the "secret sauce" that together with Dell EMC Consulting Services enabled Tyson to rapidly deploy a new intranet environment that connects over 114,000 employees in more than 400 facilities worldwide. The first prototype was ready within 8 weeks and the project as a whole was completed in less than 6 months.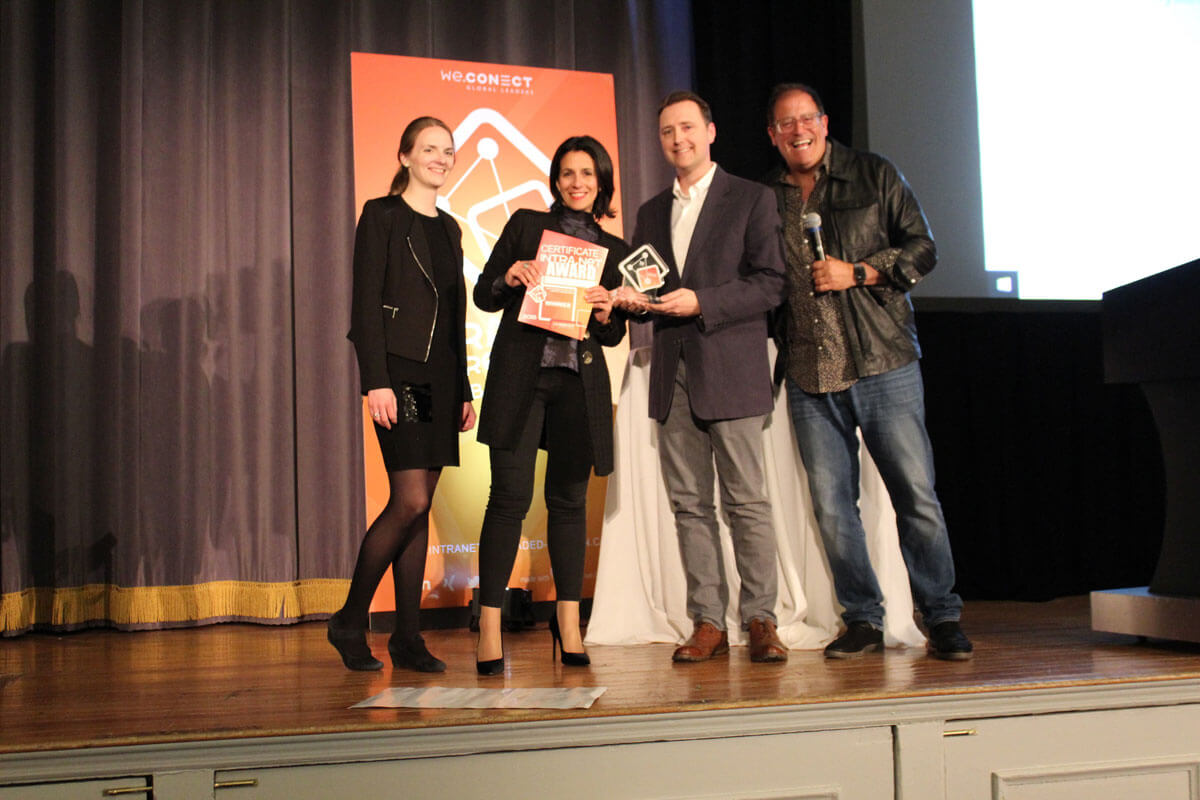 Tyson's intranet project resulted in increased productivity and simplified corporate communications, while greatly improving the overall user experience.
Intra.NET Reloaded Boston provides high-level decision-makers with insights into how global organizations are managing complex intranets and employee portals. As the winner of this year's Best Intranet Solution for User Experience, Design and Content Management, BindTuning received a donation of $1,000 from event organizer, we.CONECT. BindTuning donated their award to DKMS.org, an international nonprofit organization dedicated to the fight against blood cancer and blood disorders.
About BindTuning
BindTuning is the leading platform for building connected and engaged workplaces for SharePoint and Office 365. It includes all the tools you need for creating modern intranet experiences, driving user adoption, providing easier ways for sharing information and transforming the way teams communicate and collaborate. BindTuning can be easily setup to work with all your existing SharePoint data, and can be deployed in 50% of the time for 70% less cost, when compared to traditional approaches.
The BindTuning framework is being used by some of the world's leading brands and organizations, with over 20,000 businesses since 2011.
---