With the Carousel web part from BindTuning, transform data into an engaging visual journey. Users can effortlessly showcase dynamic content through a fluid sliding interface, perfect for rotating news and events or crafting compelling image galleries.
What are the features?
Well, your favorite carousel now supports dynamic content on news, pages, and documents and it can now be fully configurable with a background and caption of your choice, as well as the slider height and more.
Whether you prefer to choose to get data from a list or save to the web part, there are new data sources on this web part so you can be comfortable to choose from it.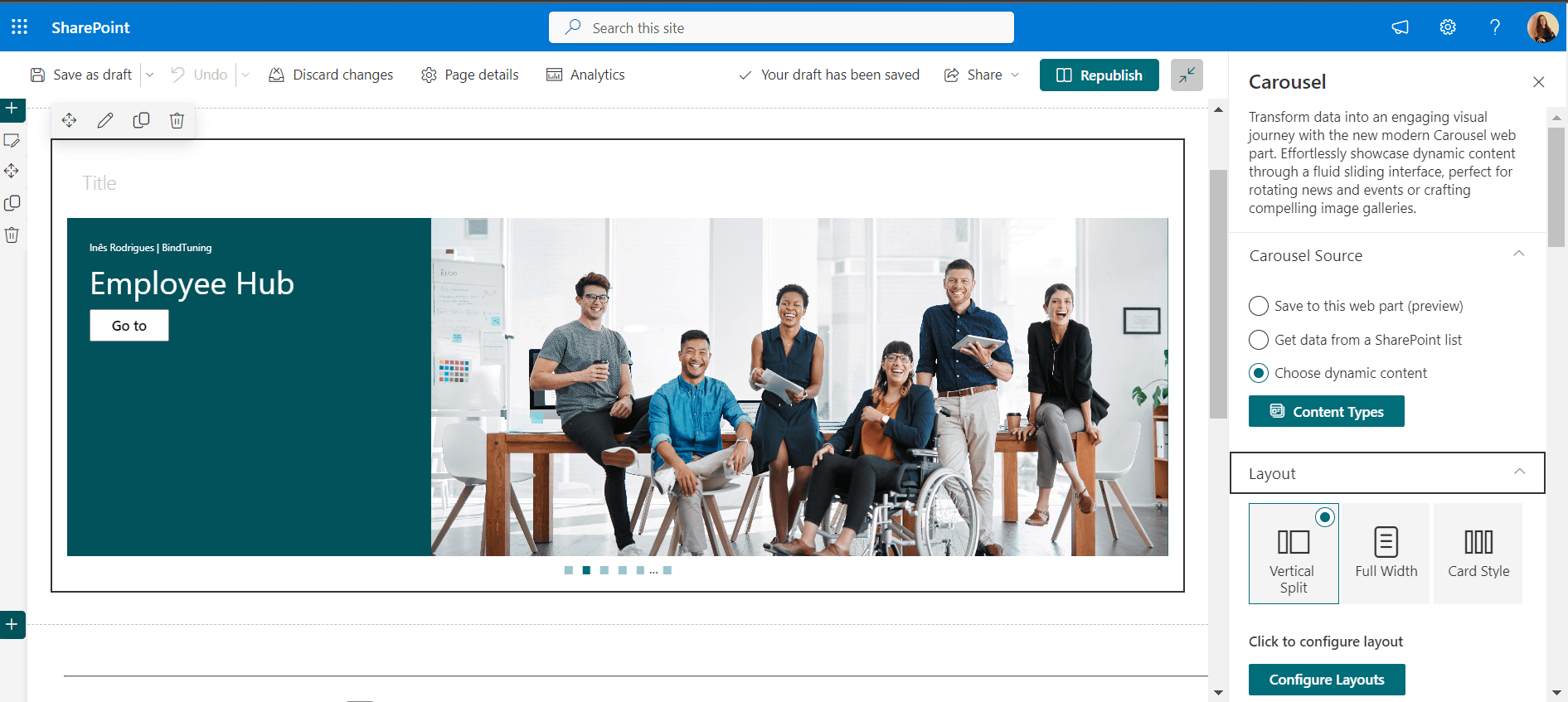 What about SharePoint lists? Yes, there's more than one and they are supported across multiple sites. There are also new field mappings, three configurable layouts to choose from and we invested in enhancing the user experience with image fit: "cover or contains".
Do not worry, the configuration processes are very simple with intuitive controls and a range of customizable options.
Interested? Take a look and discover more about the Carousel web part here.
Carousel web part
---