The new Script Editor web part allows you to drop arbitrary script or HTML right on a modern page!
Sure, there are existing script solutions for classic SharePoint pages, but what if you want to re-use them on a modern page? You'd need to repackage it as a new SharePoint Framework web part and who really has time for all that? Well, the new Script Editor web part makes the work simpler!
Better than classic script solutions
Custom scripts on classic can be overwhelming, so now it's possible for you to use them on Modern SharePoint in a much less time-consuming way!
It's as simple as going to the search bar and searching for "Script Editor" and the web part with the BindTuning logo will appear.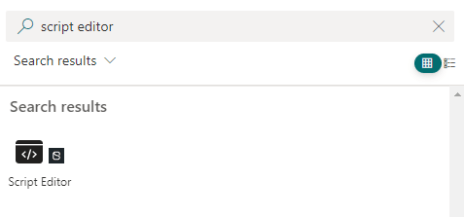 It helps both technical and non-technical users add scripts to a modern page. Let's explore specific end-user situations:
#1 You don't want to code manually!
Now, you can easily apply widgets that you were eagerly waiting to have on your SharePoint page! Just follow the following steps:
Search for embeddable widgets and copy the code

Paste it on the web part editor

Allow yourself to have the SharePoint page that you want and need!

#2 Techy is your middle name!
For those of you who are familiar with programming, you can literally do whatever you want with our editor. It's possible to add your custom code and styles to a modern SharePoint page. So, if you feel like adding snow on Christmas time, or having a figure moving, or even having a monkey playing around and dancing on your page, it's your choice and it's totally possible. The sky is the limit!
A new era for web parts
It's true! BindTuning not only has a new web part but also a new concept. A modern, native M365 web parts experience has arrived, seamlessly integrated with SharePoint.
Script Editor and Celebrations are just the firsts of our web parts to feature the modern look and feel, updated UI, and brand new features.
Along with the UI/UX redesign, we've implemented new agile development tools and will soon update all the web parts in our gallery. Extending out-of-the-box functionality, we'll include all the features needed for a comprehensive people-first intranet:
Data mashup. Retrieving data from Google Drive, Excel lists, and more.
Social Engagement. Let users comment, like and share content. ❤️ 👍
Content bookmarks. Employees will be able to track what's important to them.
A seamless experience. Natively integrated in the modern M365 experience.
And so much more!
Exciting, huh?
The Script Editor and the Celebrations web parts are out there, dare to find out!
Check it out
---